We are committed to providing you with professional
solutions! Guided by the international and domestic markets, we will continue to develop and expand the scale of the company, improve the quality of products, and establish a complete quality assurance system and production management system. We insist that the quality standard of each product must be higher than the industry level to ensure that the product reaches a unified standard and quality.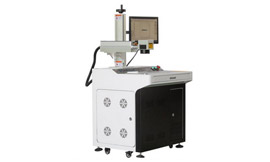 Marking Machine
Model: 001
PRODUCT INFORMATION
1, In the freight, Russian customers can only go to the customer's city, and customers do not need to pay customs tax. Customer needs to pick up the goods from the city's warehouse.

2, All transportation costs do not include customs duties and do not include remote fees. If the customer's address is in a remote area, the customer is required to pay a remote fee.

3, If you want to choose DHL or UPS shipping, please contact us to confirm the accurate shipping cost before purchasing. 4, seller's shipping method means that we will ship this machine by sea to customer's basic sea port, need customer Pay the customs tax and sea port charges. 5. Rotary is optional, you need to pay additional cost.
<-------- Can Move Left or Right -------->
PARTS
PLACE ORIGIN
NOTICE
QTY
Digital galvanometer
Motor CHINA
High speed digital scanning galvanometer
1set(X\Y)
Digital galvanometer driver card
Motor CHINA
1pcs(X\Y)
F-lens
WAVELENGTH CHINA
F160,
110x110mm
1set
UV Fiber laser
INNGU LASER CHINA
3W

1set
Beam expander


Red light indicator

WAVELENGTH CHINA

INNGU LASER CHINA
Comes with Laser source
1set
Optical path& Cabinet
CHINA
Standard cabinet
1set
Control power
CHINA
Switch power
1set
Industrial computer
CHINA
Dual core CPU, RAM2G,
HD500G
1set
Display
ACER CHINA
19inch LCD
1pcs
SOFTWARE
CHINA
Marking card
1pcs
Pedal switch
CHINA
Fast work design
1pcs
MARKING MACHINE RELATED PRODUCTS