We are committed to providing you with professional
solutions! Guided by the international and domestic markets, we will continue to develop and expand the scale of the company, improve the quality of products, and establish a complete quality assurance system and production management system. We insist that the quality standard of each product must be higher than the industry level to ensure that the product reaches a unified standard and quality.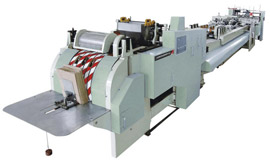 Paper Marking Machine
Model: 003
PRODUCT INFORMATION
<-------- Can Move Left or Right -------->
| | |
| --- | --- |
| Laser wavelength | 10.6nm |
| Laser power | 10w/30w/60w/100w/150w/200w |
| Repetition rate | 0kHz- 100kHz |
| Minimum line width | 0.12mm |
| Marking speed | ≤250 character/s |
| Marking deepth | ≤18mm(By materials) |
| Repeatability precision | ±0.01mm |
| Scope | 100x100mm |
| Cold way | Water / air-cooled |
| Power | AC220V/50Hz/2.0kVA(10A-20A) |

* SCM2000 with digital electronics designed and manufactured by SUNER allows outstanding laser beam quality (spot diameter≤0.15 mm) for the best cutting performances up to 400×400 mm working area. high performance dynamic bean-expander actuated by galvanometric motor, enables best in class high marking speed.

* With the Red Light Indication System and CCD Positioning System enables the correct centering of the working path to the real position of the piece in process (optional).

* With U.S.A. Coherent CO2 R.F. Metal Laser Sources(maintenance-free), provide SCM2000 with maximum reliability and high quality performance.

PAPER MARKING MACHINE RELATED PRODUCTS